C
O
N
T
E
N
T
S

click here!
▼
Our job of works

Japanese site here !

------------------------
Mediaforest Inc.

President: Hiroshi Fujiki
3-35, Shibukawa-cho 2-chome, Higashi-osaka City, Osaka 577-0836, Japan
Phone.+81-6-6722-2457
Fax.+81-6-6722-2459



[info@mediaforest.com]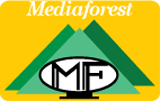 Welcome to the Mediaforest Web-site!



System Development department

Digitized Contens department

- Systems Development
- Information consultation
- Making out of group ware
- Control systems
- Sales/production/distribution management system
- Producing Mailing magazines
- Producing Web Site ; enterprise and organization
- Producing Retrieval Web sites
President message:

Age of the big company is on the verge of extinction like those of dinosaurs, the key of the future of company is wisdom and speed.
Right circumstantial judgment and rapid decision-making will make your company survive. We can do it !