$B#C(B
$B#O(B
$B#N(B
$B#T(B
$B#E(B
$B#N(B
$B#T(B
$B#S(B

click here!
$B"'(B
Our job of works

Japanese site here !

------------------------
Mediaforest Inc.

President: Hiroshi Fujiki
3-35, Shibukawa-cho 2-chome, Higashi-osaka City, Osaka 577-0836, Japan
Phone.+81-6-6722-2457
Fax.+81-6-6722-2459



[info@mediaforest.com]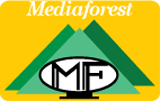 Welcome to the Mediaforest Web-site!




System Development department

Digitized Contens department

$B"'(BSystems Development
$B"'(BInformation consultation
$B"'(BMaking out of group ware
$B"'(BControl systems
$B"'(BSales/production/distribution management system
$B"'(BProducing Mailing magazines
$B"'(BProducing Web Site ; enterprise and organization
$B"'(BProducing Retrieval Web sites
President message:

$B!!!!(BAge of the big company is on the verge of extinction like those of dinosaurs; the key of the future of company is wisdom and speed.
$B!!!!(BRight circumstantial judgment and rapid decision-making will make your company survive. We can do it !